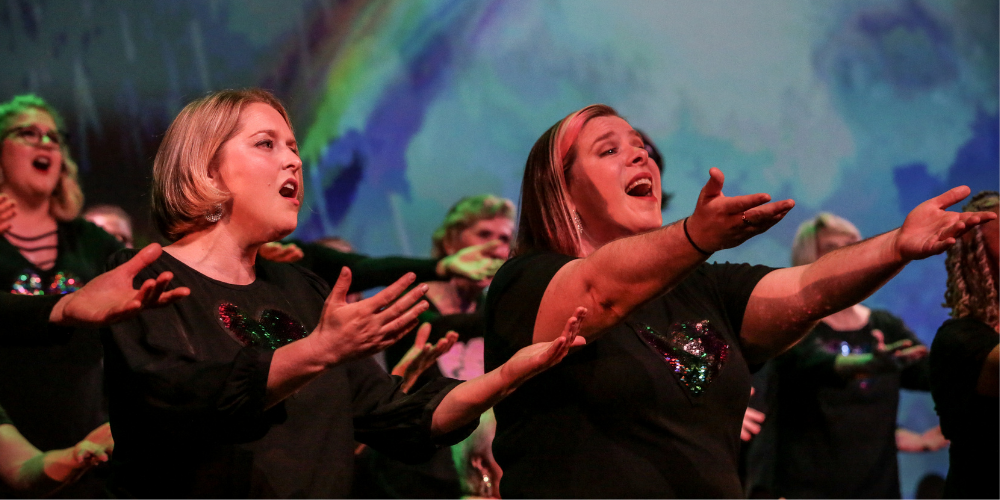 South Florida Jubilee
On November 10th, after many meetings and careful consideration, Sweet Adelines International announced the return of its International Competition. The 76th Annual International Convention and Competition will take place September 12-17, 2022, in Phoenix, AZ. How individual Regions will approach resuming their competitions is still being considered. Because SAI realizes each chorus has its own unique circumstances, they will accept video submissions without consequence or loss of points this year. They have also lowered the minimum required number of chorus members to twelve.
While this decision gives the green light to return to the competition stage, I suspect it may take several years before we see a true return to the carefree revelry of Regional and International weekends that preceded the pandemic.
Consider what the collective has endured these past two years. Loss of jobs, loss of loved ones, isolation, the resignation of members, breaking-up of quartets – it was not pretty. As we endeavor to return to life as we knew it, we're still a bit shell-shocked. For an array of valid reasons, some individuals are just not ready to emerge from their self-imposed seclusion - especially considering the latest variants boasting names like Deltacron and Florona (which sound like super-villains.)
Most Sweet Adeline choruses are multi-generational by nature. The ages in my chorus, South Florida Jubilee, range from 23 to 90-years young. My chorus has college-aged students who missed graduations, moms of newborns, preschoolers, school-aged kids, and/or kids with special needs. We also have seniors with underlying health conditions or caring for an ill spouse and individuals who work in the healthcare industry. We've lost husbands, parents, siblings, and friends. We have collectively been paddling upstream for quite some time now, and we're weary. While some of us have dipped our toes into the new normal, others have maintained their distance. Our individual life circumstances affect our decisions, and that will remain true until the world has a better handle on the treatment of COVID-19 and its upcoming variants.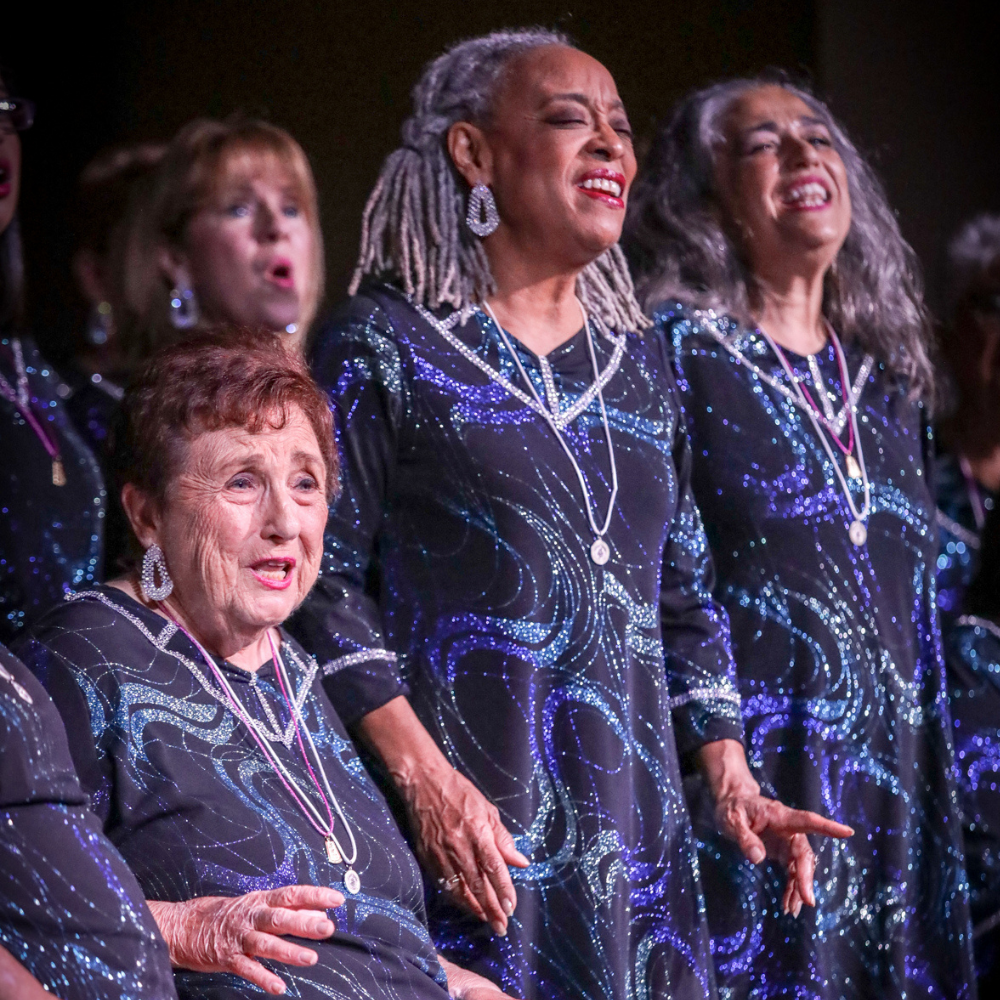 South Florida Jubilee
Okay – so, back to the return of competitions. I'd venture to say that "civilians" (AKA non-barbershoppers) have no idea of the absolute merriment that transpires during competition weekend, nor how much preparation and hard work go into it. I long for the day to produce a documentary following the competition journey. (Picture Waiting for Guffman on steroids.) It's a weekend of bonding with your sisters-in-harmony, singing songs in the hallways and elevators, and tag parties in any number of hotel rooms. It's all about glitter, false eyelashes, sequins and spanks, ringing chords, lipstick, laughter, and libations. Oh, and of course, two full days of fierce but friendly, precisely organized competition. Quartets and choruses fill the theater to cheer each other on and take notes in their programs so they can see how well their scores match the judges' when announced.
Each quartet is secretly fantasizing about competing on the "International Stage," being crowned "Queens," and receiving their very own, gowned and crowned, mini-me Barbies. Of course, whenever I tell a "civilian" about these rituals, they are POSITIVE I'm making it up. But you can't make stuff like this up. It's a marvelous custom that has been repeated for generations.
Regardless of how "normal" or not the competitions of 2022 will be, I look forward to seeing the faces, even masked faces, of singers again and getting lost in ringing chords with them. Music is a part of our DNA. Our love for singing brings us together and what happens after that is magic.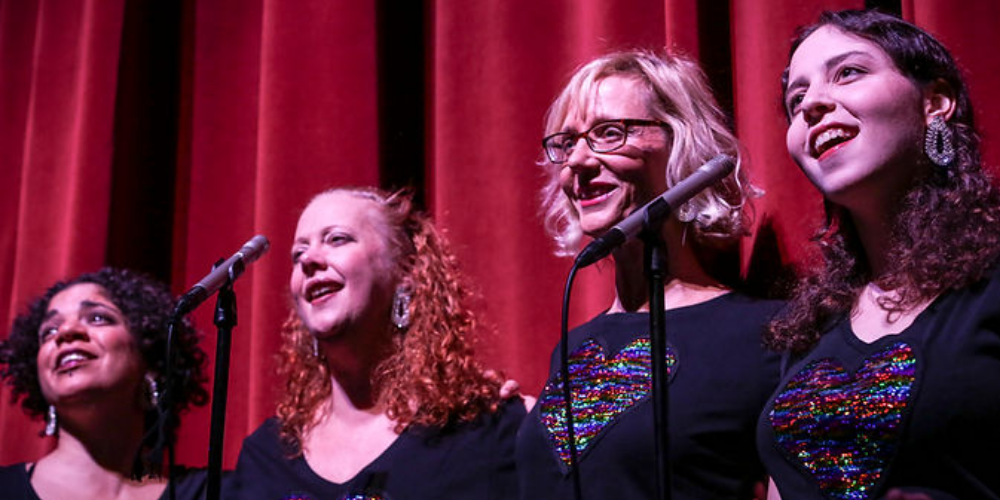 Marmalade Skies
Shortly after the world went into lockdown, Clay Hine, a well-known barbershop composer and arranger, created a beautiful composition called It's the Music that Brings Us Together and arranged it for the world to sing for free. In addition, learning tracks were created – also for free – by Tony DeRosa and Michaela Slamka-Johnston and made available for anyone who wanted them. Clay says in the performance notes, "The message starts simply, grows more emotional, passionate, and grand, and then comes back to the simple thought that "it's the music that brings us together"…but it's the friends we share music with that matter the most and that make each day special."
My chorus worked on this song while rehearsing virtually and recorded our parts in our homes. Then last spring, we met together outside to film a video to go with our already-mixed recording to use in our virtual show. I would like to share it for no other reason than to introduce you to this beautiful piece. Wouldn't it be wonderful if this song could become a universally known chorus piece that we could spontaneously sing while at formal and informal gatherings of choristers? Click here to view our humble video, and if you love it as much as I think you will visit clayhine.com to download your free sheet music for your chorus. If all 24 regions of Sweet Adelines International learned this piece, there could be a heck of a public relations story at the next International Competition. (Just sayin'!)
We're coming back! Let's be patient and kind to each other as we navigate our own way. The friendships we've fostered through singing together have given us strength while we've been apart. Now it's time to come back together. Let's honor this sentiment by learning this song, regardless of whether or not your chorus sings barbershop, and one day we can all gather in friendship and harmony and sing it together. Better yet, it can be the theme song for my documentary!
Please share your own Sweet Adelines thoughts or stories in our Comments section below. Thank you!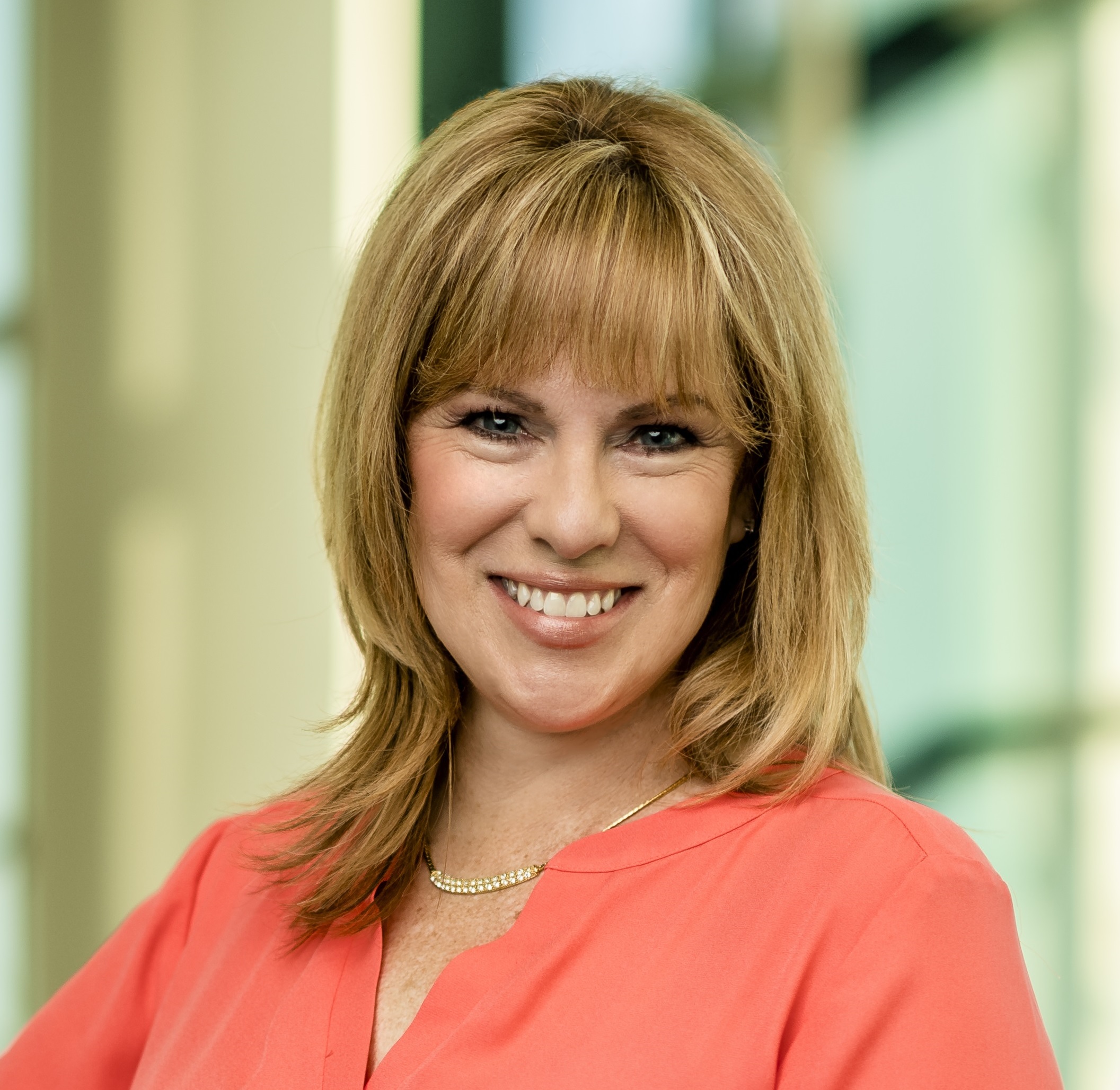 Rita Wells holds a BFA in Musical Theatre from SUNY Fredonia, where she was thrilled to have the opportunity to tour overseas with the Chamber Singers. She has performed professionally for over 30 years and was the producer/owner of Laffing Matterz in Fort Lauderdale, FL. Rita loves writing and performing musical comedy but has enjoyed reconnecting with her inner choir geek. She currently works in the Marketing Department for Visit Lauderdale. She sings barbershop in Notable Quartet and South Florida Jubilee, where she acts as both Marketing Coordinator and Performance Coordinator.