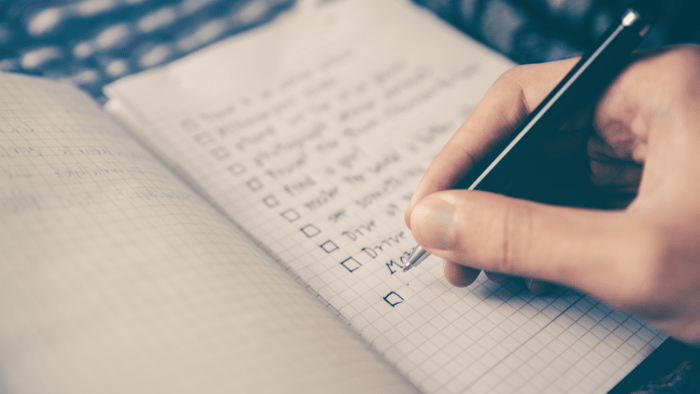 Holiday concerts are underway! With so many concert logistics to remember, it's easy to let something fall through the cracks. We're taking at least one thing off your concert planning plate - a list of reminders for your singers, operations staff, and your chorus director on concert day!
For Singers
Call Time: [enter call time] Performance Time: [enter performance time]
Meeting Location: [enter location]
Stay hydrated, drink plenty of water.
Settle your tickets with family and friends before you arrive at the venue.
Review your music one last time before the performance; run through the program in your head.
Remember to bring/wear your concert attire [list specific attire here]. Please bring a bag to store your belongings.
Have your music ready in concert order inside a black folder.
Wear deodorant. Do not wear perfumes/colognes.
Don't talk backstage.
Walk safely and quickly onto the risers.
Watch the director; keep your eyes out of the music.
Remain professional on stage at all times; please no waving, clapping, talking, etc.
Don't lock your knees on stage. If you feel faint, sitting down on stage or leaving the performance in event of emergency may be necessary. Please alert your riser partner should you need assistance.
During intermission, please remain with the chorus and do not mingle with the general public.
When singing, smile and have fun - that's an order!
For Production & House Manager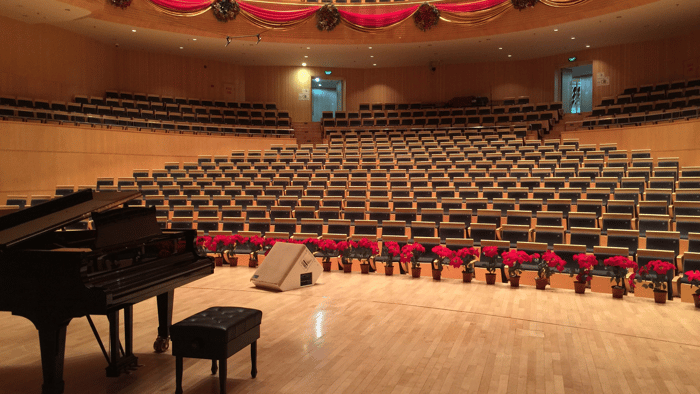 Obtain keys from venue contact.
Unlock dressing rooms and put signs on dressing rooms doors.
Post any event signage for audience members, as needed.
Set up tables/decorations for any special events (pre-concert talks, receptions, etc.).
Set up will call/ticket check-in area.
Work with venue to set up any equipment such as risers, microphones, music stands, and chairs.
Greet volunteers at door and instruct them on their responsibilities.
Greet any hired musicians and show them to their dressing/green rooms. Deliver their payment and give them any necessary staging instructions.
Open house.
Alert chorus singers and hired musicians when ready for performance and initiate lineups.
Remind chorus which way to file on stage, which hand to hold folder, any standing cues, and other final reminders.
Lock dressing rooms after musicians head up to the stage.
Greet and seat audience members as they arrive.
Thank audience members after the performance.
Host any special post-concert events.
Lock-up after the performance and/or return keys to venue contact.
For Chorus Director
Remain calm; you've got this!
Remember to bring your attire and music folder.
Run through list of audience announcements in your head. Check that you have a sound system available for your needs.
Find a quiet space to run through the program in your head one final time - thinking through how you will begin and end each piece.
Warm-up chorus and deliver any final notes for the performance.
Greet and thank any hired musicians.
Direct the best show of your life. Smile and have fun!
Thank everyone after the performance (singers, audience members, hired musicians, etc.).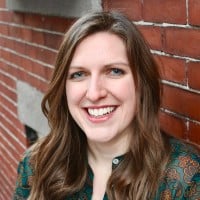 Tori Cook is the Director of Sales & Marketing at Chorus Connection. She is the former Music Director of the Harborlight Show Chorus, past President of Chorus pro Musica, and sings with Tanglewood Festival Chorus in Boston. When not making music, she daydreams about adopting a golden retriever puppy and scuba diving to exotic locations around the world.